Premier Independent Physicians
Primary Care. Personal Approach. Premier Service.
Contact us today to schedule your appointment!
Premier Independent Physicians of McKinney
1820 N. Lake Forest Drive, Suite 300
McKinney, TX 75071
CONTACT NUMBERS
Phone: (214) 491-5606
Fax: (972) 746-4778
OFFICE HOURS
Monday – Thursday: 8:00am – 5:00pm
Friday: 8:00am-4:00pm
Premier Independent Physicians of McKinney

Primary Care Clinic in McKinney
Premier Independent Physicians of McKinney are proud to offer services to McKinney and surrounding communities, specializing in total patient wellness. As our patient, you can expect focused, compassionate, high-quality care that addresses your unique needs.
We focus on well-being, which means caring for the whole person, not just the disease. Your health is our passion!
We are delighted to find a primary care physician who is so personable and knowledgeable! 
 Easy to get appointment and a very polite staff. I was in and out within half an hour.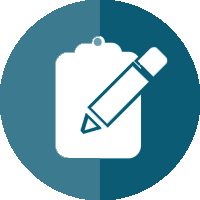 Insurance
We accept most insurance plans, including Medicare! HSA plans are also accepted.
Please call our office and we will be happy to verify your benefits.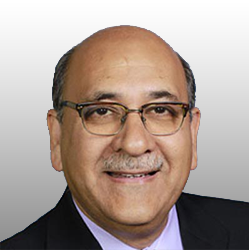 Zahid Zafar, MD
Dr. Zafar has been practicing in the McKinney and Allen area for more than 20+ years. He has extensive experience in managing adult medical care in an inpatient and outpatient environment, treating acute and chronic diseases. Dr. Zafar is also very involved in independent assisting living, memory care, and skilled nursing facilities throughout the Collin County community as well as having privileges at Medical Center McKinney. 
Dr. Zafar is committed to providing his patients with an exceptional level of care and individual attention to their specific needs. Dr. Zafar is board certified in internal medicine with completed post-graduate training at Wayne State University in Michigan. He is a member of the Texas Medical Association, the Collin County Medical Society, the American Medical Association, and the American Society of Bariatric Physicians.
Dr. Zafar resides in Frisco with his wife and three children. He enjoys traveling, spending time with his family and friends, and is very involved in his community.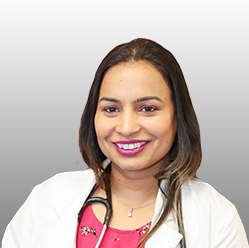 Sunita Parajuli, FNP-BC
Sunita Parajuli is a board-certified Family Nurse Practioner who has been practicing in Dallas metroplex for over 6 years. Sunita started her nursing career as a Registered Nurse and worked for Baylor Scott & White. In 2013, she earned her Master of Science in Nursing from Texas Woman's University.
Sunita has diverse experience in clinical practice (including adult psychiatric). Currently, she works with adult and geriatric patients in an outpatient and inpatient clinical setting, treating acute and chronic diseases. She is also responsible for managing the care of patients currently at independent, assisted living, and memory care facilities. Besides managing and treating diseases, she focuses on preventative care, weight management, and empowering patients with education to manage their medical conditions.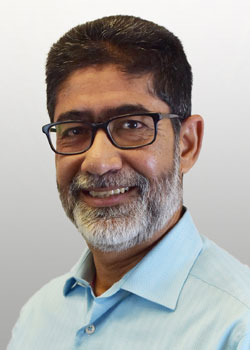 Kamran Saleh, MD
Dr. Kamran Saleh, a board-certified Internist, has been practicing medicine for over thirty years. He is skilled at treating & diagnosing a wide range of conditions & diseases in adult patients. He attended medical school at Dow University of Health Sciences and completed his residency at the University at Buffalo in New York.
Dr. Saleh knew from childhood that he wanted to practice medicine. He knew that he wanted to have a positive impact on the well-being of those around him. Dr. Saleh has a passion for healthcare and helping his patients. He cares for the physical comfort of his patients and considers pain management a priority for comprehensive health care.
When not practicing medicine at Premier Independent Physicians of McKinney, Dr. Saleh enjoys golfing and spending time with his family.
Patient Forms
All new patients will need to fill out the New Patient Forms prior to their first visit. Please bring these completed forms along with your insurance card and photo ID to your scheduled appointment. This will help to speed up the registration process.
Good Health is Within Reach
Make an appointment or simply ask us a question by emailing below or calling us at (214) 491-5606.