Premier Independent Physicians
Primary Care. Personal Approach. Premier Service.
Premier Independent Physicians of Denton
1512 Teasley Lane
Denton, TX 76205
CONTACT NUMBERS
Phone: (940) 566-5010
Fax: (940) 382-0980
OFFICE HOURS
Monday – Thursday: 8:00am – 5:00pm
Friday: 8:00am – 4:00pm
The Family Doctors - Denton
1512 Teasley Lane Denton, TX 76205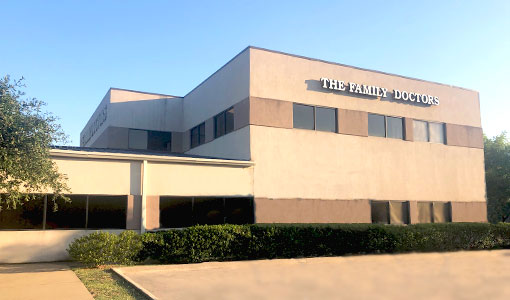 Advanced Lipid Testing
Cryosurgery
FAA Flight Physicals
General Family Medicine
Immunizations
Laboratory Services
Minor Orthopedic Care
Office Surgery
Physical Examinations
Cholesterol Treatment
Thin Prep Pap Smear
Evaluation and Treatment
Routine Adolescent Gynecology
Discussions and Care
Routine General Gynecology
Contraception Services
Electrocardiograms
Vascular Sonography
X-Ray Services
Women's Health Services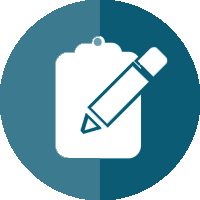 Insurance
We accept most insurance plans including Medicare. HSA Plans are also accepted.
Please call our office and we will verify your benefits.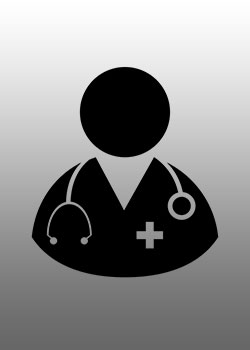 Brent Gorman, DO
Brent Gorman, DO has over thirty years of experience as a Doctor of Osteopathy. Dr. Gorman started his journey into medicine at the University of North Texas and was thrilled to bring his practice back to his roots in Denton, TX with The Family Doctors. While practicing medicine at The Family Doctors, Dr. Gorman has worked with generations of patients and helped to improve the overall quality of healthcare in Denton County for more than two decades.
Dr. Gorman is committed to caring for patients from many walks of life. His priority is ensuring a continuum of care for all patients.
In his free time, Dr. Gorman enjoys spending time with his family and traveling.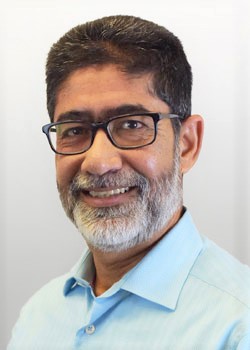 Kamran Saleh, MD
Dr. Kamran Saleh, a board-certified Internist, has been practicing medicine for over thirty years. He is skilled at treating & diagnosing a wide range of conditions & diseases in adult patients. He attended medical school at Dow University of Health Sciences and completed his residency at the University at Buffalo in New York.
Dr. Saleh knew from childhood that he wanted to practice medicine. He knew that he wanted to have a positive impact on the well-being of those around him. Dr. Saleh has a passion for healthcare and helping his patients. He cares for the physical comfort of his patients and considers pain management a priority for comprehensive health care.
When not practicing medicine at Premier Independent Physicians of McKinney, Dr. Saleh enjoys golfing and spending time with his family.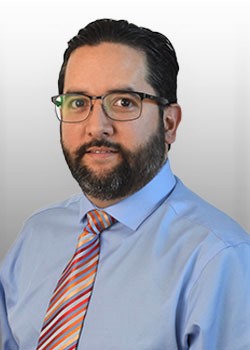 Marcelo 
Brito

, MD

Marcelo

 

Brito

 

is a family medicine physician with a passion for preventive medicine and endocrine/metabolic disorders. Early on, Dr.

 

Brito

 

knew that he wanted to make a difference in people's lives. This inspired him to attend medical school at the Universidad Evangélica de El Salvador and then to complete his residency in family medicine at the University of Illinois.

As a doctor with over 10 years of experience, Dr.

 

Brito

 

is always willing to go the extra mile to help his patients achieve their health goals. He appreciates the impact that a healthcare provider can make in a person's life by simply listening to their concerns and offering a helping hand.

When he is not seeing patients Dr.

 

Brito

 

enjoys hiking, playing soccer, kayaking and spending time with his children. Although Dr.

 

Brito

 

did not grow up in the DFW area, he enjoys Texas' warm weather and looks forward to helping new patients in the Denton community. Dr.

 

Brito

 

is also bi-lingual in Spanish and English and sees Spanish-speaking patients.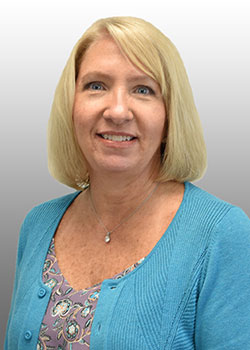 Kimberly Wolf, FNP-C
Kimberly Wolf, MS, RN, FNP-C has been a practicing nurse for nearly thirty years. She has a passion for the profession of nursing and spent several years teaching her craft to new generations of nurses for Texas Woman's University.
Nurse Practitioner Wolf became a Family Nurse Practitioner over 15 years ago and began her work at The Family Doctors. Here, she has been able to work with generations of families in Denton County. She believes in the care of the whole patient and focuses on quality medical treatments that work best for her patients and their families.
In her spare time, Nurse Practitioner Wolf enjoys traveling, spending time with her family, and cheering for her Alma Mater, Texas Woman's University.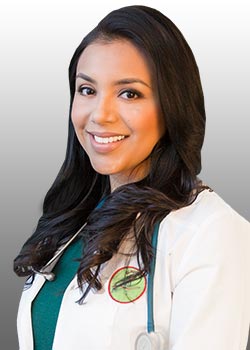 Adriana Ruiz, FNP-C
Adriana Ruiz, FNP-C is a certified family nurse practitioner with a passion for preventive medicine and total patient wellness. Nurse Practitioner Ruiz grew up in the Dallas area and earned her Bachelor of Science in Nursing from the University of Texas at Arlington. During her time as a Registered Nurse, Nurse Practitioner Ruiz began her career at Methodist Health Hospital, where she worked for 13 years as a Registered Charge Oncology Nurse. She then completed her Master of Science in Nursing, specializing as a Family Nurse Practitioner.
Following her FNP licensure in 2015, she began as a Family Nurse Practitioner at MD Medical Group in Lewisville before joining Premier Independent Physicians.
When she is not seeing patients, Nurse Practitioner Ruiz enjoys spending time with her husband and son, playing with their family dogs, and traveling. Nurse Practitioner Ruiz is fluent in both English and Spanish.
Patient Forms
All new patients will need to fill out the New Patient Forms prior to their first visit. Please bring these completed forms along with your insurance card and photo ID to your scheduled appointment. This will help to speed up the registration process.
Good Health is Within Reach
Make an appointment or simply ask us a question by emailing below or calling us at (940) 566-5010.