Premier Independent Physicians
Primary Care. Personal Approach. Premier Service.
Premier Independent Physicians of Euless
315 Westpark Way
Euless, TX 76040
CONTACT NUMBERS
Phone: (817) 267-0550
Fax: (817) 545-2368
OFFICE HOURS
Monday: 8:00am – 5:00pm
Tuesday: 8:00am – 5:00pm
Wednesday-Sunday: Closed
PIP of Euless
301 Westpark Way, Suite 323, Euless, TX 76040

Who We Are
At Premier Independent Physicians of Euless your health is our passion. We focus on an accurate, fast, and reliable diagnosis so that you can get back to what matters most: your health. A healthy life is a journey and it is our aim to partner with you on that journey. Our providers have committed themselves to getting you back to and keeping you in your optimal condition. To do so, we offer services that range from convenient, urgent-care appointments to prevention and chronic disease management.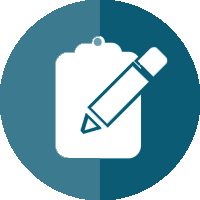 Insurance
We accept most insurance plans including Medicare. HSA Plans are also accepted.
Please call our office and we will verify your benefits.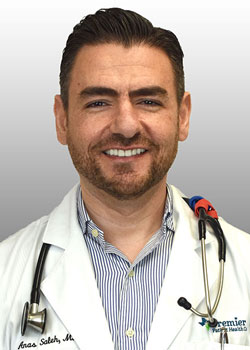 Anas Saleh, MD
Dr. Anas Saleh is a highly-trained internal medicine specialist who has been practicing medicine for nearly a decade. Dr. Saleh is passionate about his work and happy to pass along his knowledge to the next generation of providers as the lead hospitalist for Premier Patient Healthcare at Texas Health Resources Hospital of Hurst-Euless-Bedford. Dr. Saleh regularly contributes to medical journals where he helps to advance the field of internal medicine in an effort to help patients from all corners of the world and all walks of life. His dedication to his craft is apparent to both his colleagues and patients alike.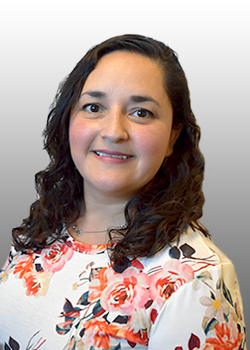 Graciela Diver, MSN, APRN, FNP-C
Graciela Diver, MSN, APRN, FNP-C is a certified family nurse practitioner with a passion for preventive medicine and patient education. From a young age, Nurse Practitioner Diver knew that she wanted to enter the field of medicine. After spending some time as a child in the hospital, she quickly learned to greatly appreciate the nurses who cared for her so closely and monitored her condition. This inspired her to become a registered nurse. After practicing for 9 years as a nurse, she went on to Texas Tech University Health Science Center where she received her Master of Nursing and completed her licensure to become a Family Nurse Practitioner.   
Nurse Practitioner Diver has prior experience working in inpatient care, dialysis treatment, internal medicine, endoscopy, and home health. Her philosophy is to treat the whole patient, starting with providing education on healthy habits and holistic care. 
Nurse Practitioner Diver is originally from Lima, Peru and moved to the United States when she was 18 years old. She speaks both English and Spanish fluently and sees patients of all ages! 
Patient Forms
All new patients will need to fill out the New Patient Forms prior to their first visit. Please bring these completed forms along with your insurance card and photo ID to your scheduled appointment. This will help to speed up the registration process.
Good Health is Within Reach
Make an appointment or simply ask us a question by emailing below or calling us at (682) 350-9833.